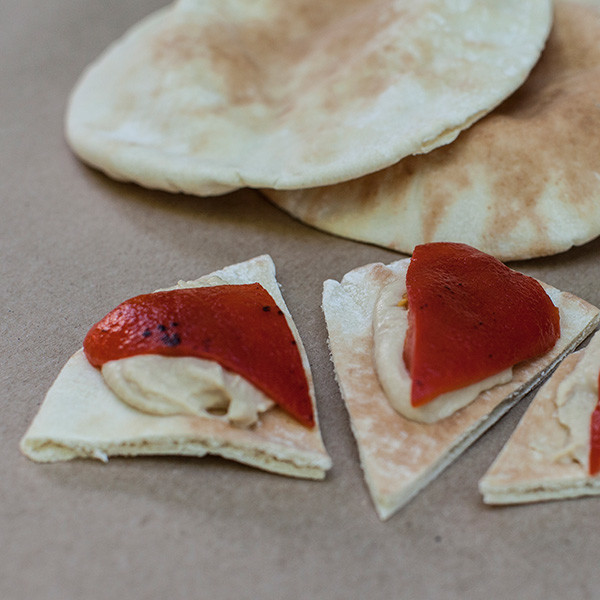 Hummus & Fire-Roasted Red Peppers
Organic hummus and Italian fire-roasted red peppers give a Mediterranean touch to this pita lunch. Packaged with five ounces hummus, seven ounces peppers, and two pitas. Serves two.
*Please note: The roasted peppers come in a glass jar. For weight reasons, we do not recommend for backpackers.